| | |
| --- | --- |
| The Complete Stone Restoration Co. | Call Us (773) 685-2500 |
Posts Tagged 'refinishing'
|
Tuesday, July 17th, 2012
THE RELIABILITY AND HONESTY OF MARBLE, TERRAZZO AND NATURAL STONE CARE REFINISHING COMPANIES
A lot has been said and written about contractors, construction companies and roofers regarding the integrity of their services — rumor has it that some will do anything to get a job, and some of your cash flowing their way….
Lou Manfredini, WGN televisions's Mr. Fixit, recently interviewed a reporter who followed several HVAC contractors through their  "sales process" and found all six to be either outright lying, deceptive or simply inaccurate in their assessments of new Air Conditioning units or parts!
Sad to say that.
We, at Sungloss Marble Company, are committed to an honest and reliable process from the start. We endeavor to be completely straight with potential and current customers about the honing, refinishing, polishing and sealing of their natural stone and tile – including the only partly successful sealing process (per the Marble Institute of America).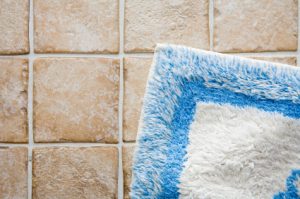 Excellent results with your natural stone and tile restoration begins with clear expectations.
We want our first time customers to return so our focus is on managing expectations, developing a trusted relationship and a good reputation, aside from the value issue of "simply being accurate and telling the truth of the matter."
Marble, Terrazzo, Granite, Slate, Limestone and even limestone-based concrete can be finicky and sensitive to 'etches,' stains and natural discolorations. We try to tell people this fact upfront and do what we can to get the stone in the condition the customer wants so that they enjoy the results.
There are limitations to what we do as a restoration and natural stone restoration and refinishing company — that is just a fact. But we, again, do all we can with 20+ years of experience under our belts to satisfy the customer.
Satisfaction is bred by education, so we send our customers both a written "AfterCare Sheet" for their stone surfaces AND try to put them in contact with the consumer page at www.marble-institute.com
We want the very best results for our natural stone and tile restoration customers — compromises just won't cut it.
Our very best,
—
Mike Pavilon
President
Sungloss Marble Company
Tags: Marble, refinishing
Posted in Natural Stone And Tile | No Comments »
Thursday, May 31st, 2012
Got Lippage?
Have you ever happened to get your heel caught by the floor of natural stone? Or maybe you tripped over the unexpected irregularity of your tiles? The fact is that you can be injured and in the process also damage the tiles on the floor or even make a deep scratch on your natural stone floor. Believe it or not, there is a possibility of this happening if you have a problem with lippage.
Have you even thought about changing of the entire floor due to this annoyance? Rest assured, there is a solution to your problem. Sungloss Marble Co. offers high quality and effective methods in restoring its once existent beauty and get rid of this hazardous issue.
Facing more and more complaints from our regular customers with this problem we decided to dedicate more time and attention to education in regards to this issue.
Let's start from scratch. What actually is a lippage?
Lippage is a variation in the height of the adjoining tiles. This is defined in the ANSI (American National Standards Institute). Lippage typically refers to differences in elevation between edges of adjacent tile modules.
 General rule in our industry is that maximum variation of the finished surface should be no more than 1/8 "over a cumulative 10 '0 'Lineal measurement, with no more than 1/32″ variation between smooth-surfaced tiles.
Poor installations are a common problem that can take away from the beauty of natural stone and can also be a safety hazard. Sungloss Marble Co. offers you a quality solution to this problem. And the end result will be that your natural stone has restored its own look the way it should have looked alike in the beginning, the one you fell in love with, at first sight.
Sungloss Marble Co. specializes in the removal of lippage from all different kind of natural stones (i.e. marble, granite , limestone, onyx, slate, travertine) with surprisingly great final results. Many of our customers reported exceedingly great reviews upon completion of our work.
In the process, we reduce costs, restore a high gloss to the marble, granite and other stones with almost dustless grinding and treatment, since removal of the pre-set tiles, or even the entire floor, would cost much more. We always keep in mind cost effectiveness of our job and overall satisfaction of our customers.
Removing the Lippage helps to make the floor look like it was originally laid properly and also makes maintenance easier in the future. There is another, very important fact about this problem — if lippage is present, it is possible to see so called " window," or frame on your floor, because the surface polish is not 100% effective when lippage is visible. Once removal is completed, and the floor is flattened, we can begin the secondary phase, called resurfacing — the smooth polishing of marble, granite, limestone and other natural stone surfaces.
One example in which our client had a problem all over the floor, and seriously debating changing the entire floor, but has showed confidence in our promise and has given us a chance to "attempt" to remedy his problem. The result, of course, was very good and justified the trust we earned by our clients. Even 20+ year old marble floors can look like brand. Sungloss Marble Co., once again, proved to solve the most difficult tasks at hand. Every day, we face challenges that require years of experience and dedication to stay, thrive, and make our customers part of our satisfied family.
We are here to bring you a smile, reduce the cost of the overall maintenance of the natural stone, and be there for you in case you have any questions and/or concerns. We hope that you share a love for natural stone as much as we do! If you'd like to stay in touch, or get tips & techniques on how to clean marble and other natural stone tile surfaces…sign up for our mailing list and then we can mail, email or otherwise send you useful tips on cleaning, care of sealing, marble, limestone, granite, and other natural stone surfaces to keep your investment looking beautiful for a lifetime.
Tags: lippage, refinishing
Posted in Recession Update and Stone Refinishing | No Comments »
Friday, February 24th, 2012
At Sungloss Marble Restoration, we are very high on educating our customers, and have been for over 22 years. The more our customers know about the stone restoration options we can offer them, the more informed they can be when choosing how to beautify and raise the curb appeal of their property, condo, or home.
Natural stone restoration services we bring to the table include color enhancement, honing, polishing (satin or high gloss), grout cleaning, sealing, lippage removal, stone and tile cleaning, and more. We serve any and all customers who have natural stone (or even concrete) and need to make it cleaner, brighter, or last longer. Our clients range from homeowners all over Chicagoland, to large high-rise office and residential buildings in the Loop, to State and Federal buildings, to developers and construction companies looking to enhance their new construction projects (or fix a prior contractor's goof!).
Architects and designers have hired us in LEED certification projects because of our dedication to restoring and reusing stone, knowing it saves more water and resources to beautify existing stone installations than install new ones.
In the spirit of education, our sales and office reps go the extra mile to help customers understand how to achieve the most restoration for the value. We can assist with planning cost-savings maintenance plans, also. This blog exists to educate and inform our customers about everything we can do with their marble, slate, limestone, terrazzo, granite, bluestone, onyx, ceramic, porcelain, and concrete floors, bathrooms, kitchens, lobbies, foyers, walls, countertops, and anything else made of stone!
We are happy for our Sales rep and blogger John Leonard, who is leaving us soon, and grateful for the thoughts and experiences he's shared over the years on these pages. John responds:
Thank you to all the customers and readers for engaging in our natural stone dialogue. There have been exciting Green developments in our industry recently that I want to bring focus to. The U.S. Green Building Council has more validity in our business than ever before. Stone restoration in a renovation project is a way to achieve LEED points. The stone sealers and restoration products we use have the least environmental impact in the ten years I've been in this line of work, and that's very reassuring as well. But most of all, I think the beautification and value we bring to our customers is deeper than ever. It has been a great experience to support and to be associated with the Vision of Sungloss Marble Restoration Company, and it will be close to my heart in my future endeavors.
Tags: Cleaning, granite polishing, grout cleaning, LEED, Limestone, Marble, marble polishing, refinishing, renovation, Slate
Posted in Natural Stone And Tile | No Comments »
Friday, May 29th, 2009
I was curious about how marble is recycled—it is a natural product we work with every day, but don't often realize how sustainable it is as an architectural material. A brief Google search produced a few webpages, some unexpected topics on marble reclamation:
A story from Emory University about recycling marble flooring in a historic restoration…there is a nice picture toward the bottom (link). (more…)
Tags: maintenance, Marble, natural stone, reclamation, refinishing, stone recycling
Posted in Green Mission, Uncategorized | 1 Comment »
|
Visit us on...




Testimonial
"Whether it's a simple repair or what seems to be the impossible, Sungloss always provides consistent, professional results."– Stoneworks, Inc.
Green Oriented

Sungloss Marble Co. is helping preserve the environment.