Sungloss Marble Co News & Advice
GRANITE: Mankind's Hardest, Most Durable Stone!
, January 8th, 2013
If it wasn't for Granite – I've heard Geologists argue – mankind as we know it would not have evolved
Some many say: "so what?" or "maybe, that's not so bad?" — but without
Granite as a non-porous and durable stone the water we need for the ocean beds and other
water bearing bodies over the ages probably wouldn't have made it through the longevity needed for
mankind to develop. Other stone, e.g. Limestone, marbles, etc…would have crumbled or disintegrated
with the weight and action of water over the centuries.
Now that same Granite is used in thousands of commercial and residential structures like lobby floors,
building facades and kitchen counters— because it's durable, tough, water and acid repellent.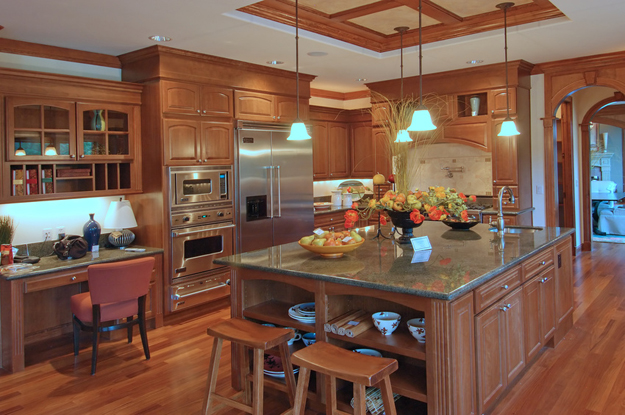 Often thought of as hard to polish, re polish and keep its luster. In addition to requiring diamonds and other slow polishing processes.
Well, not anymore.
Sungloss Marble Company – the leader in innovative techniques and technology in Northern Illinois
Marble and Granite Care, Cleaning and Renovation – has developed with a European counterpart
a faster, more efficient but still high quality process to deep clean, improve the luster and help
protect an already durable stone. Sungloss recently deep cleaned and refinished almost 20,000
sq. ft. of Granite in 10 evenings. Unheard of until now.
Technology and green chemicals keep advancing in our industry as in others. Sungloss Marble
Company stays on the cutting edge of changes in marble, terrazzo, limestone, granite, slate
and all other natural stone surfaces. Contact us for a free quote to protect to previous natural stone today!