| | |
| --- | --- |
| The Complete Stone Restoration Co. | Call Us (773) 685-2500 |
Archive for the 'Green Mission' Category
|
Monday, June 1st, 2015
We recently managed a booth at the Spring Co-Op Expo in Rosemont. This show draws property managers, condominium board members and the general public. The Sungloss Marble table
featured our Care and Cleaning of Natural Stone brochure published by the Marble Institute of America, Sungloss Marble mugs and Cubs tickets we raffled off to anyone who left a business card with us, aside from a wealth of information from our reps and articles.
We offered a free evaluation of the terrazzo, marble, travertine, limestone or granite in your home or building.  Some questions asked were; when it was last professionally maintained, what type of sealer was used and the type of luster wanted. One of our Stone Specialists, Aaron, demonstrated how we remove etches from a piece of marble with hand diamonds. He also did applications of
a water-based sealer and color enhancing sealer on a piece of slate, showing a remarkable color difference.
We had a great time meeting other fellow exhibitors. We were able to network with property managers, board members and home owners who were interested in having their marble, limestone, travertine or granite evaluated. One of the property managers we met has had us quote the lobby of the building she manages. Sungloss Marble Company was happy to have participated in this event!
Posted in Green Mission | Comments Off on The Chicagoland Spring Co-op Expo
Wednesday, April 9th, 2014
Even though they may be professionals in the business, an estimated 1 out of 3 property managers don't understand the difference between waxing and professional polishing.
Wax gets into the grout lines and does not allow vapors to ventilate. Moisture can get trapped and produces oxidation or other damage, like staining, and if not stripped thoroughly, leaves a white crusty look in the grout lines.
Furthermore  – the edges near walls and other tall areas, attract dust, pollution, and airborne particles to walls (like gravity in "Cosmos"), thus landing eventually on (or in) the wax residue left by incomplete stripping at the edges.
The vast majority of professional managers now polish naturally, environmentally friendly and green.
Tags: floors, lobby, Terrazzo, Wax
Posted in Green Mission, Natural Stone And Tile, Stone Care | Comments Off on Waxing of Stone and Terrazzo Floors Can be Precarious
Thursday, September 5th, 2013
The commercial and historical committee of the Marble Institute of America's (MIA) Restoration Committee (2013) is  to rewrite the standards for restoration and refinishing in the natural stone industry.  Our work on the draft is completed and sent to the MIA.  But,  I have been singularly impressed with Dr. Fred Hueston's " Bible " in the Industry (available thru the MIA ph: 440-250-9222).  In it, Fred shares his knowledge of decades of experience across the USA and other countries in solving problems related to natural stone.  More important now, as we,  all of us,  try to both economize and create or save value.
Although Fred's book may be more than what the Property Manager, Owner , or Developer really want to know, it also contains crucial , valuable information that can save lives, health, and Green Building points and status. For example , the dangers of methyl chloride and other chemicals still used today, are exposed for the end user, the planner or the developer of properties.  Anyone involved would be advised to have at least an overview of these situations.
Marble, Terrazzo, Granite , Slate, Limestone , Schist, onyx, and other rather expensive natural stone based floors, walls, facades and counters not only can be saved safely and economically, but can be brought back to " life" renewd to the fullest degree,  looking almost like new after even decades of neglect.     –MIKE P.
Posted in Green Mission, Natural Stone And Tile | No Comments »
Friday, August 16th, 2013
What do you do with that "old", beautiful granite counter top you've just replaced? Recycle it, of course! Natural stone, like granite, is both beautiful and durable thus, making it easy and cost effective to recycle. Not to mention it's an Eco-friendly choice. Recycling granite is the process of breaking down the material by hand into smaller, thinner pieces. Each individual split stone tile is different, giving room for beautiful eye-catching creations such as walls, counters and even street paving. If you're not up for a "do it yourself" project, there are also many "green" businesses that specialize in manufacturing recycled granite, like Recycled Granite in Saint John, Indiana or Granite Reworks in Richmond, IL.
Posted in Green Mission, Natural Stone And Tile | No Comments »
Wednesday, August 29th, 2012
THE RESTORATION, RECYCLING AND RENEWAL OF MARBLE – As A Way To Help Save the Planet
While Improving Your Curb Appeal, Selling Your Home Or Building
Yes, this is NOT a "spin" (we actually don't spin marble tiles!) the restoration of marble and other natural
stone vs. the quarrying, cutting, transporting, fabricating, re-transporting, installing and waste disposal
of the same….there is NO doubt in any one's mind that we save a "ton" of energy by restoring vs. re-installing.
Climate deniers who pretend that there is NO human input to the way the world is warming up and
radical climate changes taking place need a reality check. Check in here, please…
For, in fact, July, 2012 has been the hottest month ON RECORD SINCE THE U.S. BEGAN KEEPING
RECORDS IN 1895…And, its only going to get warmer…unless we do something.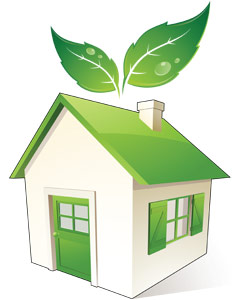 Intelligent men and women of the 21st Century want to present their homes in the best, possible condition – with good, solid "curb appeal." Curb Appeal really means all those things, views of the property and its appendages that catch the "eye" of the potential buyer of the home or building as they enter…not just from the street/curb!
Natural Stone – marble, granite, slate, limestone, onyx, terrazzo (i.e. marble chips set in limestone based cement and poured into sections) and even limestone based concrete is often one of the most significant eye appealing items of high end homes and buildings whether they be marble entries, lobbies
or verandas. The marble and/or granite, etc. must be clean, clear  polished or honed correctly and sealed for some protection. Go to our national association site: www.marble-institute.com site to find out more.
Join in the environmental movement – be you Republican, Democrat, Independent or 'drop-out'…Restore your natural stone – save it and the environment…NOW! And, sell your building or home for a better price!
And, you'll be saving a ton of energy, $$$ and pollution.
Tags: Business, floors, Granite and Marble, natural stone, renovation, Restoration
Posted in Green Mission | No Comments »
Wednesday, May 4th, 2011
At Sungloss Marble Restoration Company, for over 20 years we have been looking for the Holy Grail of the Stone Care Industry: a 'miracle' impregnating sealer. The harsh reality is, there are some amazing sealers on the market, but there really is no such thing as a breathable 'true' stone prophylactic, especially for calciferous stone (i.e., marble, limestone, and travertine). To go into sealers in depth would require a little more than a few paragraphs in this blog. To simplify the discussion however, there are two basic kinds: breathable penetrating sealers (which Sungloss largely uses), and non-breathable top-coat type sealers. Comparing the performance of a top-coat sealer (wax, or urethane) to breathable impregnating sealers is a moot point. Top-coat sealers are almost never the right option due their distinct ability to cover up the natural beauty of marble and make the natural stone look cheap. And they have other inherent 'cons' that outweigh the pros, especially their environmental impact. We do not recommend top-coats for natural stone except for very rare circumstances.
On the flip side, breathable water-based penetrating stone sealers offer the natural beauty of the stone to shine fully through, as well as being less likely to impact the environment. The only caveat with penetrating sealers—their performance is based on their ability to slow the penetration of stains and liquids, not unconditionally prevent all maladies from harming the stone. If you spill lemon juice or Coke on calciferous stone no matter what the sealer or how many coats were used, you always have the possibility of etching it. A penetrating sealer will give you the advantage of time—the ability to blot (not wipe!) the liquid while it is still resting on the surface of the stone, before it saturates the pores. But if that liquid is made up of a substance that would normally etch (react with) the stone in question, there's still a possibility of a permanent mark being left behind. With the better sealers and immediate care an etch might not even form (or if it does, it might be extremely faint). But the point is, the sealer cannot prevent all forms of attack over time.
At Sungloss, we have been experimenting with techniques and products to come ever closer to a 'miracle' sealing system, that will prevent reactive etches even better than the sealers we have used in the past. We've found that multiple passes of different sealers with seemingly different chemical foundations, combined with other processes, offers our customers finished stone surfaces that to date surpass our highest standards for protective sealing. I say 'to date' because we continue to try new techniques and products to find solutions that better serve our customers. In fact, Sungloss attends the largest industry trade shows in Orlando and Las Vegas every year. It is continuing education opportunities, including attending industry expos, where we learn about cutting edge products. Maybe soon we will discover and pass on to our customers the Holy Grail – a true prophylactic sealer that prevents much of the chemical damage household and commercial marble, limestone, terrazzo, granite, and travertine is subjected to on a daily basis. Until then, we offer our experience and know-how to our commercial and residential customers to deliver value in all our stone services: restoration, cleaning, polishing, honing, and especially sealing.
---
Stay tuned for more tips and future care ideas! If you like what you read today, please
email us
for a complimentary
Marble Care Educational Booklet
from the
Marble Institute Of America
!
Posted in Green Mission, Uncategorized | No Comments »
Monday, August 10th, 2009
We are proud to have been part of a recent office renovation project in the office space of Perkins+Will, a premiere architectural firm in Chicago. Through Pepper Construction, our work included cleaning and restoring existing slate flooring with earth-friendly products. The slate was then color-enhanced and sealed with a low-VOC, water-based sealer. This project was awarded a LEED Platinum CI certification last month (link), and is one of four Platinum CI certifications in Chicago (link) (more…)
Tags: Cleaning, Granite, Green, LEED CI, Limestone, Marble, Restoration, Slate
Posted in Green Mission, Uncategorized | No Comments »
Tuesday, July 7th, 2009
We recently read an interesting study at Greenseal.org (link) which finds that despite the recession, 4 out of 5 people are continuing to buy green products and services today. This shows the reach of the green movement and also the power of consumers to tip the scale towards change. It tells us there are two ideas converging—the idea that acting to sustain our resources transcends money, and the idea that green products and services should cost no more than the former 'non-green' ways. Sungloss Marble Company is very exited about the study findings. We have been striving to be green in our product choice and work procedures for almost two decades now. Our customers mostly have come along with us in our enthusiasm, but overall it has been a slow rate of education and support. But now, it seems the green tide is washing over the majority of homeowners. (more…)
Tags: certification, Green, LEED, Limestone, Marble
Posted in Green Mission, Recession Update and Stone Refinishing, Uncategorized | No Comments »
Thursday, June 11th, 2009
Sungloss Marble Company has recently been involved in projects where businesses or municipalities have desired a LEED certification. With all the excitement and interest in LEED, I thought I'd touch generally on what that means. We'll have more specifics on the individual projects in future posts. (more…)
Tags: floors, LEED, Limestone, Marble, polishing, renovation, walls
Posted in Green Mission, Uncategorized | No Comments »
Friday, May 29th, 2009
I was curious about how marble is recycled—it is a natural product we work with every day, but don't often realize how sustainable it is as an architectural material. A brief Google search produced a few webpages, some unexpected topics on marble reclamation:
A story from Emory University about recycling marble flooring in a historic restoration…there is a nice picture toward the bottom (link). (more…)
Tags: maintenance, Marble, natural stone, reclamation, refinishing, stone recycling
Posted in Green Mission, Uncategorized | 1 Comment »
|
Visit us on...




Testimonial
"Whether it's a simple repair or what seems to be the impossible, Sungloss always provides consistent, professional results."– Stoneworks, Inc.
Green Oriented

Sungloss Marble Co. is helping preserve the environment.